Jeanne Corvese Hussin is a former chief marketing officer for a financial services company based in Seattle. A compelling story teller, she has over 30 years' experience in brand marketing and public speaking. Her memoir, I See Old People is about leading with compassion and her remarkable love story. She resides in Washington with her husband and their two mixed dachshunds, Tasha Bear and Oscar. She volunteers her time visiting with seniors who suffer from dementia and enjoys spending time with her son Jason.
Born and living most of her young adult life in Baltimore, Maryland, she was raised by her widow mom and a cast of very strong female leads who led with unorthodoxed humor and love. She earned her bachelor of science degree in mass communications from Towson University, and at 24 years of age, headed west to California with her first husband.
In 1995, Jeanne gave birth to a son, Jason and continued working in advertising and marketing. Living in Southern California for nearly 30 years, Jeanne worked her way up to senior marketing positions for a number of Fortune 500 companies including a role as a director of brand marketing for a global manufacturing company.
In 2008 at the height of the financial housing crisis, Jeanne found herself suddenly unemployed with very little prospects and a young son to raise as a single mom. She decided to use the time to give back. That started Jeanne on a path of joy and peace that ultimately led to great change and personal fulfillment.
Landing a full-time position as a vice president for a Seattle-based company, Jeanne worked remotely and traveled to the Pacific Northwest on a monthly basis. It was there she met a handsome stranger who would captivate her heart and her world. She packed up and moved to Seattle in 2016 and married in 2017.
Jeanne started up her visits with seniors in Seattle and decided she would pick up writing the book she started in 2010. Her book I See Old People© is now available on Amazon.
Contact us if you would like to order an autographed copy of Jeanne's book.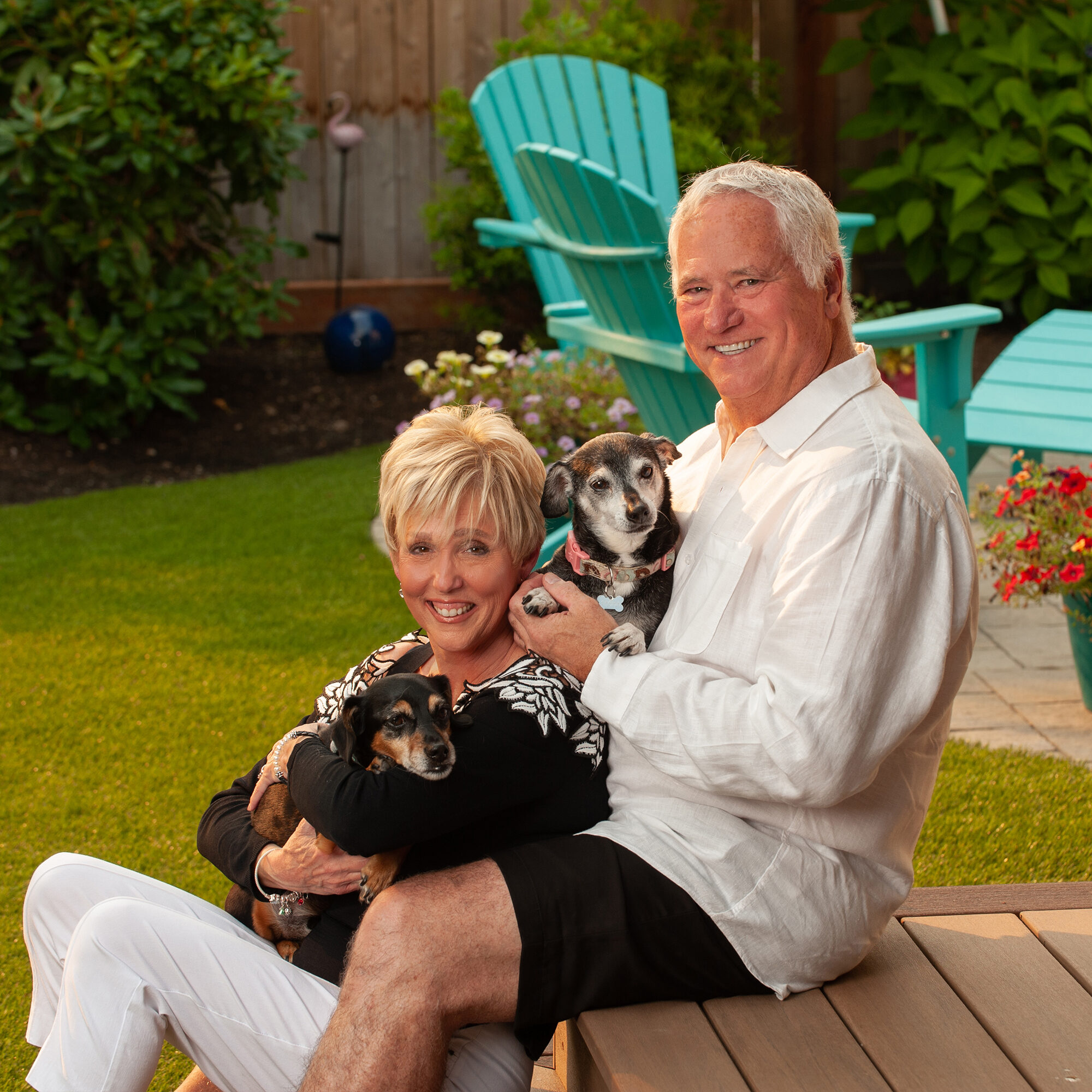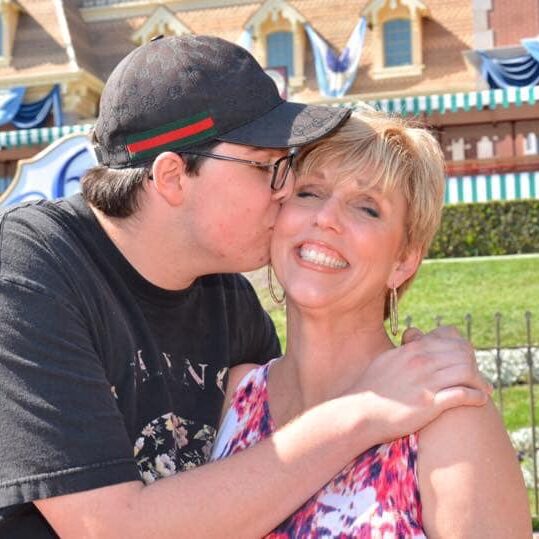 Everyone has time for kind conversation.
I'm here to inspire people to live with compassion and kindness. In 2008, after being layed off during the financial crisis, I was a single mom with a large mortgage. It was the spark I needed to begin giving back.
I started visiting seniors with my dog Tasha Bear. She loved it more than me.
What I wasn't prepared for was how it would change my life. It opened up conversations and connections that went far beyond my imagination. I found this power inside me to see beyond the suffering and hold the hands of these beautiful souls. I saw them cry, I made them laugh, and I was enriched for having done so.
I've even written a book about it. Oh and throughout the journey, I found love too. I wasn't expecting that. I learned that I could expect to receive love when I believed I deserved it.
KIND WORDS FROM MY LOVELY FANS
"Jeanne is someone who builds genuine connections with everyone she meets. She is truly interested in knowing your story and telling you a few of hers. Jeanne always tells you something that has the power to make you laugh, cry or both. Even more importantly, she transports you into a world that helps you look back at your own experiences to remember time spent with those you love."
"Heartwarming - I couldn't put the book down. Jeanne is a talented writer! Not only is her book easy to read but it will also put a smile on your face."
"Jeanne has such a beautiful way of pulling in the reader. You know a great writer when after the first three lines, you're magnetically drawn into the story. I can't wait to read her book."
"Uplifting and entertaining - what more can you ask for?  As I read through this book I felt as though I was enjoying a nice, long conversation catching up with an old friend. The stories flow effortlessly from the pages. It's as if they are pouring straight out of this gifted storyteller's heart.
This collection reads like a blueprint for how to treat others and a master class in simply being a good human. So many powerful themes here – it's not too late to live the life you want, be kind, you'll reap what you sow... You may have heard these things before, but in sharing these very personal accounts the author offers up these inspiring messages in a way that is rare and at the same time relatable."
"Jeanne tells her stories with enthusiasm, candor and a large dose of dry humor."
"Inspiring & Entertaining - This book emphasizes how kindness can positively affect your view on life and ultimately cause a change for the better. Each chapter, though brief, will leave a lasting impression. "I See Old People" is entertaining, funny, and down to earth. The writings will allow you to share in the varying emotions of the author. I highly recommend this read and hope for other writings from this well versed author, Jeanne Corvese Hussin."
Love this book!  Good Read! I love everything about this book! The Author is kind, funny, and opens her heart to being loved the way she deserves! I highly recommend this to any age or gender! It's the type of book that brings out emotions and makes you laugh!
— KIM