Enjoy these excerpts from my book I See Old People.
Wanting to be lady Diana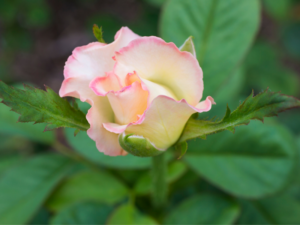 This chapter explains the passion behind my visits with seniors.
At some point in my life, I wanted to be Lady Diana. I was essentially the same person. Okay, I wasn't shy, incredibly beautiful or even soft spoken. The one thing I did have in common in her was her gift of love.
I could relate to her acts of kindness.  Plain and simple, she comforted people. She would walk into a room, grab an Aid's patient's hand, look into his eyes and for that moment in time, the patient felt extraordinary.
I want to do that I thought. I can do that. I'm good with people. They trust me. They open up to me. I should do something like that.
Rachel
This chapter addresses one of the "magical moments" I have with one of the many seniors I visit who suffer from dementia.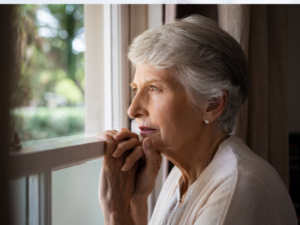 I was getting ready to leave after a typical visit with my group of residents.  I always make it a point to say goodbye and let them know that I'll return again.  Walking over to some of my favorites, I stroke an arm, give a hug, or squeeze a hand.  I walk over to say goodbye to Rachel.
"Rachel, it was so good seeing you again. I hope you feel okay today."
Waiting for the expected silence, I'm suddenly taken by surprise. Rachel takes my hand in hers and touches it to her lips.
"I love you," she whispers.  "You are so cute."
At once ecstatic and emotional, this is the first time Rachel truly acknowledges me. I feel a tear in the corner of my eye and a lump begins to form in my throat. Choking back tears, I tell her how much her words mean to me.
"Why thank you so much Rachel.  This means so much coming from you, my little shy flower.  I love you too darling."
I feel like Rudolph when Clarisse professes her love and he prances and shouts, "She likes me, she likes me!"  I take a few minutes to hold her hand and drink in the magic of that moment.  She remembers me.  Yep, she sure does.
The pedestal effect
This chapter sets up the way my mother saw romance and how it set me up for finding it in my husband Joe.
When my father died when I was 9 years old, my mother would speak about him as if he was a knight in shining armor. Like many people who experience grief, there's a tendency to glorify the deceased seeing only the good qualities that emanate from a person's character.
My mother described their love affair as passionate, stormy, affectionate, respectful, and remarkably different than most married couples. It was 1956 and my mom was a 25-year-old buxom peroxide blonde when she met my dad. He was a traveling sax musician trying to drum up business when he walked into a Baltimore nightclub where my mother was working.
Part of a trio, my mother played piano, her best friend Kelly played the bass, and they also had a drummer whose name I cannot recollect. When my father walked into the club, he spotted a photo of the trio. Initially attracted to my mother's best friend Kelly, that all changed when he walked into the room.
"Jeanne, your dad thought I was nearly perfect. He thought I was beautiful. He loved the way I dressed. He thought I was the best piano player, the best cook, the best mother. He had me on a pedestal."
That pedestal shaped how I looked at men. It would literally affect my entire life – from what I looked for in a man to my unabashed love of compliments. I wanted to be on that pedestal. I wanted all those compliments. I wanted to be chased, courted, and I wanted all that exquisite drama.
Eventually, I found drama. Only it wasn't the right kind. I would later decide the pedestal effect doesn't exist. That is, until I met Joe.