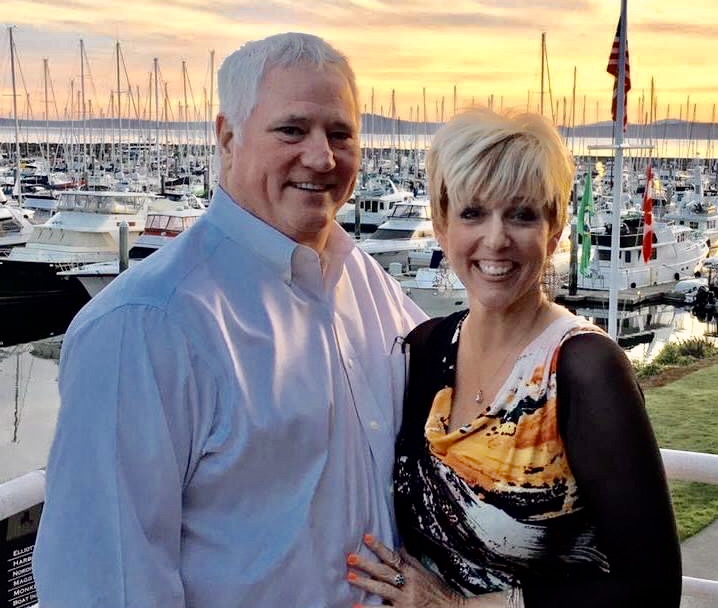 Here's a modified excerpt from my memoir I See Old People – due out on Amazon early summer. Read more about my heartwarming romance book here: https://www.kindconversations.com/i-see-old-people/
It's hard to believe it's been 5 years since I packed all of my belongings and moved from California to Seattle to start my second chapter with my husband Joe. While excited for what this new life and heartwarming romance would hold for me, I was gripped with fear – both irrational and rational.
From worrying about whether the dogs would pee in the rain (after all they were California breed and raised) to how I would handle transitioning from working remotely to working in an office 5 days a week, it seemed I had plenty to worry about.
When I told Joe that Tasha Bear, my eldest dog, would be nervous driving in the car for 8 hours and she would require tranquilizers, he suggested we try it without drugging her. He said to me, "It might be better if we tranquilize you instead." I laughed and we tried it his way.
Both dogs proved me a liar and were as quiet as could be. I think Joe's calm energy combined with his amazing kindness. This quiet strength of Joe's would not only prove transformative for me, it held many benefits for my fur creatures. Tasha Bear is no longer neurotic and Oscar insists that Joe is his person, following his every move around the house.
As it would turn out, both dogs learned to poo and pee in the rain. I learned how to wear a hood, instead of using an umbrella, which is custom in Seattle. And I actually liked the stimulation that arose from working 5 days a week in an office.
Thinking about this past year and the many changes it demanded from many of us, opened up the floodgates of fear again. Will life ever return to normal? How will I handle the return to my office? And of course, will I have to Lysol wipe my groceries forever?
When I look back, it seemed that everything not only worked out fine, there were also incredible moments that made my life a heck of a lot better.
My muscle memory kicked into high gear. It told me that whatever worries I might have about the future, things work out and maybe even turn out for the better.
Change is always a difficult thing even when it's positive. When I moved to Seattle, a good friend reminded me that I would be brushing my teeth every day in a new place. While that sounds a little silly, I understood the significance of the remark.
What I know today is that change always brings about wonderful and unforeseen circumstances. So I look at change with a little less fear and a lot more optimism. Even if admittedly, I still worry about whether I will have to sanitize my groceries forever.
If you want to be the first to be notified about my book release, be sure to subscribe to Kind Conversations below.
Follow me on Facebook and Instagram too.
www.facebook.com/Kindconversationsnow
www.instagram.com/kindconversationsnow/
Subscribe to Kind Conversations
Thank you for subscribing.
Something went wrong.