How one teacher with Alzheimer's disease forgets how many lives she touched yet remembers how much she was loved.
This chapter is from my memoir I See Old People and describes my visit with a memory care resident who suffers from Alzheimer's and recalls her teaching years. Fifty percent of book proceeds are donated to the Alzheimer's Association.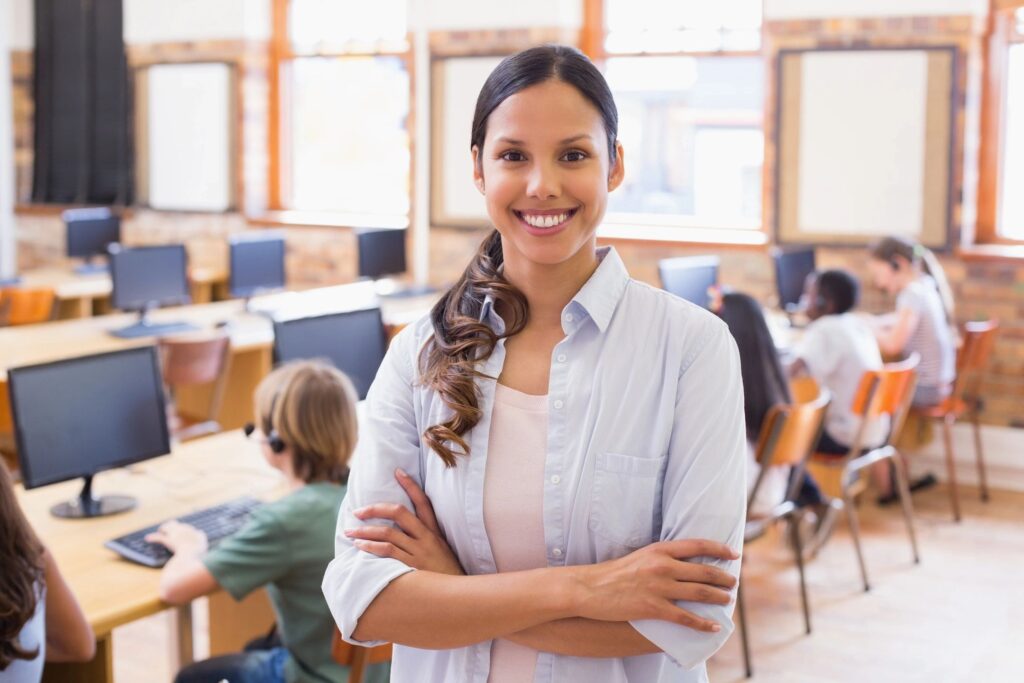 Mrs. Calabria is a well-loved human being. The aides tell me she spent thirty-three years as an elementary school teacher and that some of her former students still keep in touch with her. Teaching is her crowning glory. I walk up to her wheelchair, stoop down, and greet her at eye level.
"Hi there, Mrs. Calabria. How are you today?"
I ask her to tell me about her teaching.
"I loved every minute of it. I gave to them. They gave to me," she says, pointing her index finger to her heart. "One day, there were hundreds of them. They were running to me. It was unbelievable. I knew every one of them. I knew them all. They were running to me." Tears stream down her cheeks and her eyes glimmer with happiness.
I hold back my own tears. She repeats herself and her words aren't always clear, yet I believe I understand. I think she must be remembering a time when she returned to the school after a prolonged absence. Perhaps it was after she retired. Or perhaps she was returning after a long summer. Whatever the case, her students were thrilled to see her.
"How wonderful that you loved what you did for a living, Mrs. Calabria. So many people spend their entire life without that kind of fulfillment. And you made such a difference."
"Yes, I wish I was still there," she cries.
I wish I could take her there now. I would whisk her away in a time machine and watch her magic come alive. I can almost hear her: "Claudia, you mustn't forget to do your homework, darling. Homework is very important, and I know you will do the right thing."
This is how I imagine the young Mrs. Calabria. Caring, loving, and forgiving.
On another day, I find Mrs. Calabria sitting alone in the parlor.
"Come here, come here," she hastens me over.
"Hello, Mrs. Calabria. How are you?" "Where am I?" she asks.
"You're home, dear. You're safe here."
"They're making me feel not like me. I don't feel like me. What are they doing to me?" She grabs my arm in fear and protest.
I don't know what to say. She is confused, most likely due to the dementia or possibly the medication. What can I say to comfort her? I grasp for the right words.
I reach for her hand. "Mrs. Calabria, I know you are confused, and I'm sorry. This is a nice place and you have to trust me that the people here are taking good care of you. I know it's hard, Mrs. Calabria. You are okay. I promise you are okay."
The hundreds of running children become thousands. These thousand souls go on to start a career, begin a family, save a heart, save a soul, save a life. It started with a teacher named Mrs. Calabria.
I stroke her hand one more time and ask her to tell me about her teaching. She smiles and begins again.
I See Old People is available on Amazon for purchase. Jeanne is also available for podcasts and public speaking engagements. You can contact her directly here. Donate directly to the Alzheimer's Association here: #Bekindtour.
Subscribe to Kind Conversations
Thank you for subscribing.
Something went wrong.