Give back. Be Compassionate. Inspire Dreams.
To align with my purpose of helping seniors, I'm proud to announce that I'm donating 50% of my book royalties to the Alzheimer's Association through December 31st, 2021.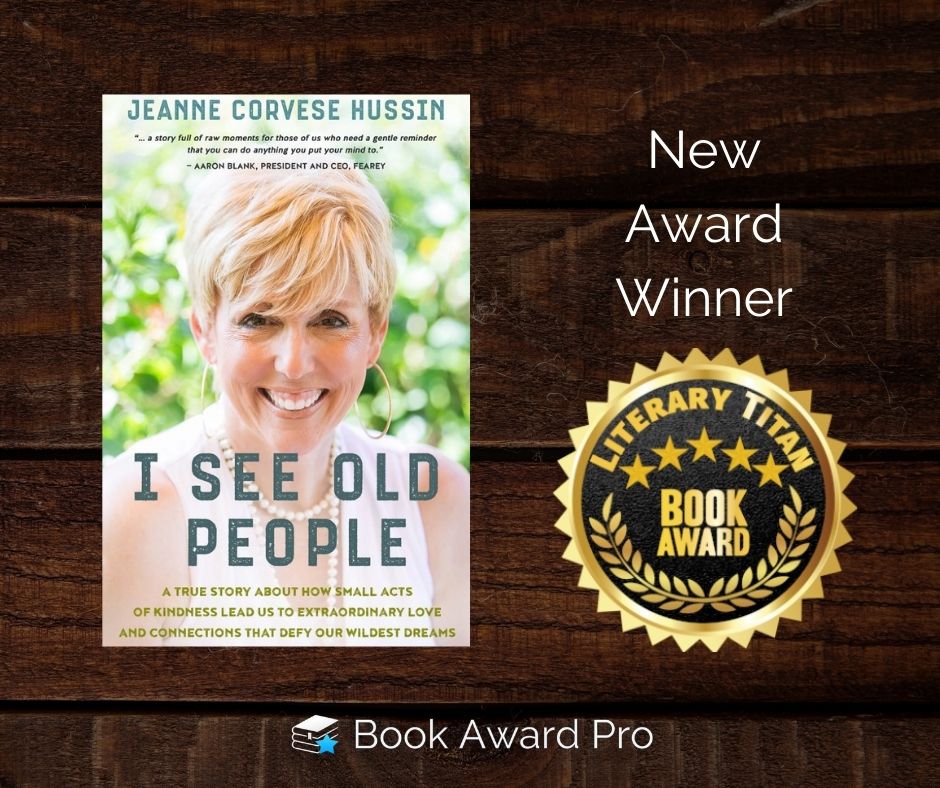 It was an incredible journey (over 10 years to be precise) to write my memoir I See Old People. There were over a hundred stops and starts, an overwhelming number of doubts, and I questioned whether my content was even interesting enough.
Some days I'd read what I wrote and think, this is really horrible. Other days, I'd read my manuscript and think, wow, this isn't so bad. Did I really write that?
Awards and purpose
So when I discovered I won two awards, the Firebird Book Award by Speak Up Talk Radio and then recently the Literary Titan Gold Award, it was surprising and certainly something that let me know my story was well received and relatable.
One thing is for sure, I'm very aware of my purpose. That is, I want to encourage people to give back in small ways, improve compassion among senior communities, and inspire people to achieve their dreams. It's been a joy to read the Amazon reviews and to learn that in some cases, I'm doing all three.
As one author Greg Oberst wrote:
There's a story waiting to be told
The memory care residents and the families I befriended over the years, led me to write extraordinary stories that showcased how we all have something to gain from listening and loving those who need us most. And that everyone has a remarkable story to share and a soul that shines through despite our challenges and setbacks.
I hope this holiday season is one of giving back for all of us fortunate enough to be in a position to do so. It doesn't have to cost anything. Our time is precious enough. After all, kindness isn't complicated.
Jeanne Corvese Hussin published I See Old People in June. It's available on Amazon for purchase. Jeanne is also available for podcasts and public speaking engagements. You can contact her directly here. Donate directly to the Alzheimer's Association here: #Bekindtour.
Subscribe to Kind Conversations
Thank you for subscribing.
Something went wrong.