A cup of imperfection, a tablespoon of laugher, and a pinch of debate – my family recipe for Thanksgiving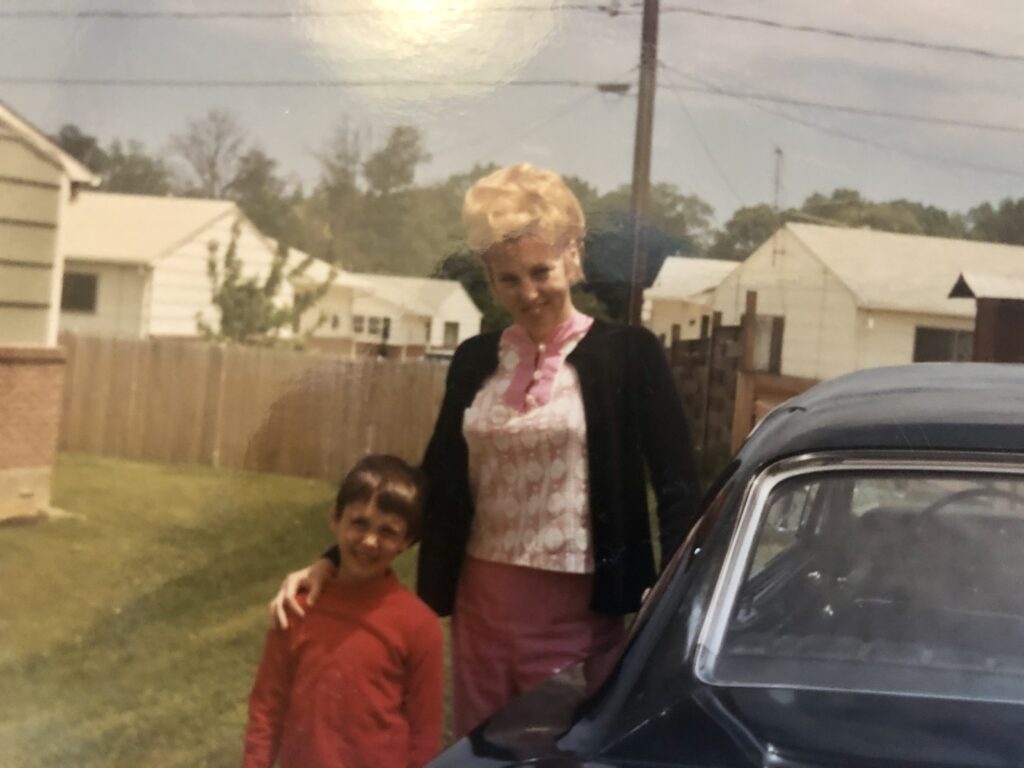 While I won't be celebrating Thanksgiving as I did in the past, I sure have a lot of material to pull out of my memory banks. The memories feed my soul and make me feel joyful even when they were well shall I admit, less than perfect.
When I grew up, my mom, a young widow at age 39, was the master of ceremonies when it came to holiday celebrations. Aunts, uncles, cousins, and little kids gathered around the early American dining table in our home. It reminds me of one of those teeny tiny clown cars from the circus because when the dining table opened up, it seemed to fit far more people than you could reasonably imagine. I'm certain at one point, we served 20 at that table and I'm not sure how.
All the adults smoked. Looking back, I don't how I was able to taste the food because even if you weren't through eating, the cigarettes would come out while coffee was served. "I don't care if it bothers you (referring to the plume of smoke), eat your dinner!" was my mother's indignant response.
My grandmother Mina, as we called her, was responsible for getting the turkey in the oven because she was always the early bird – no pun intended. She'd rise at 7 and the turkey was in the oven by 8 a.m.
According to my mother, 7 a.m. was in her words 'the middle of the night." A musician by trade, my mother believed there was nothing more barbaric than having to get up any time before 10 a.m. Heaven forbid anyone who called her before 10. She'd answer the phone with an angry syncopated tone sounding like a possessed Linda Blair from the movie the Exorcist. "Do YOUOOOOOOO KNOW WHAT TIME IT IS?" she'd yell before hanging up on the caller.
In true 70s fashion, my grandmother usually prepared food with her cigarette holder dangling out one side of her mouth. The cigarette holder featured a growing ash that seemed to be more than 6 inches in length which horrified even the chain smokers in our family. "Mom, for God's sake, take that thing out of your mouth," my mom Shirley shrieked. I'm certain that over the years, I ate my share of ash.
My younger brother who wore an artificial leg had an incredible sense of humor. He delighted the family crowd by tossing his artificial limb onto his plate while asking, "Does anybody want a leg?" With a laugh that could top that of any hyena, my Aunt Bette and my mom broke out with their loud cackles ensuring everyone around the table followed suit.
Every Thanksgiving dinner ended with my mother at the piano even though she'd wait until enough family members begged her to play. She'd invite my Aunt Delores to accompany her and sing the same song every single year. It was Melancholy Baby made famous by Ella Fitzgerald. My aunt also balked at the suggestion that she perform until enough family members convinced her differently. "I don't have a voice anymore," she'd protest. She'd sing anyway and her gravelly pitched voice caused by many years of smoking still sounded somewhat rich and in key.
I on the other hand, was asked to sing, though most times I sang off key. It didn't matter because within the walls of our living room, my mother thought I was a star. My antics involved jumping on top of a chair and shaking like Charo, the famous Spanish American actress, singer and comedian. It seemed to be a crowd pleaser. The more frantic and exaggerated my movements, the more everyone laughed.
A football game was always playing. Between the sounds emanating from the modest television set and the cries of those watching it, the house decibel level was enough to cause temporary hearing loss. That didn't include the arguments that were taking place in the other room at the dining table.
With her index finger pointing straight up and wildly shaking back and forth, Aunt Bette repeated the same phrase at least three times. "WAIT A MINUTE. WAIT A MINUTE. WAIT A MINUTE." She'd say it very loudly with enough dramatic pause between each "wait a minute" to get the crowd to stop talking and listen to her point of view. I don't think anyone every won a debate in my family. No one got personal. And it seemed there were never any harsh feelings after the points were made.
All the laugher, the arguments, the singing, the dancing, and the repeated rituals were something to look forward to, something to count on, and something to feel excited about. All these years later, I think about my family; ever single imperfect, beautiful one of them who are no longer with us. I think about how much they loved to laugh and how much they loved being around each other. Even when it meant a few ashes would fall, it was pure joy.
Like my page:
www.facebook.com/Kindconversationsnow
Subscribe to my YouTube channel:
Subscribe to Kind Conversations
Thank you for subscribing.
Something went wrong.